The Latest News from the Chatham Fire Department
Consider joining the Chatham Fire Department for a fun day! We will be hosting a Cornhole Tournament on July 22, 2023. Registration will begin at 9:00 am and bags start flying at 10:00 am. We have some great raffle prizes donated from area businesses and a silent auction prize that would make this day worth the trip!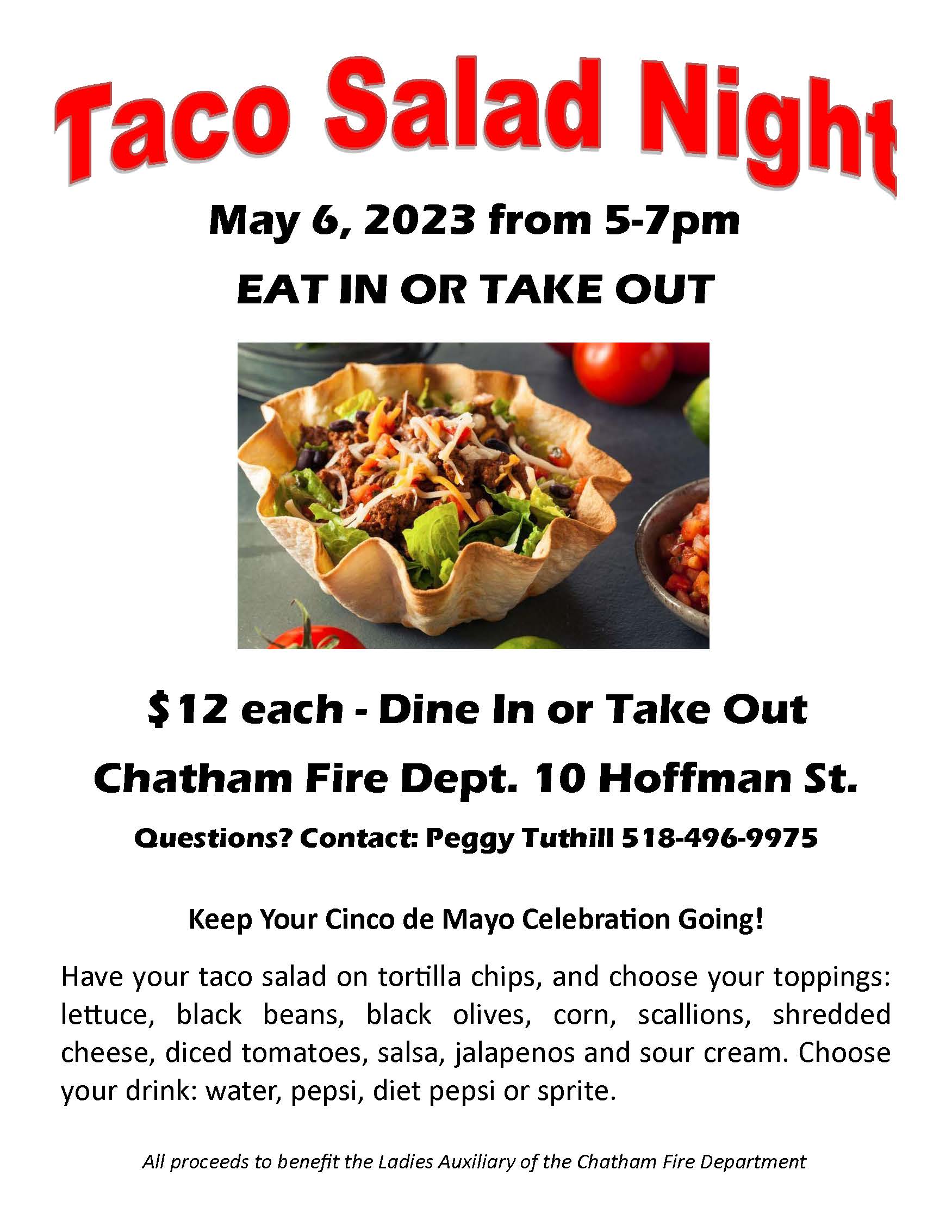 Support the Ladies Auxiliary of the Chatham Fire Department at TACO SALAD NIGHT, Saturday, May 6th from 5:00 – 7:00 pm. Continue celebrating Cinco de Mayo! Have your taco salad on tortilla chips, and choose your toppings: lettuce, black beans, black olives, corn, scallions, shredded cheese, diced tomatoes, salsa, jalapenos and sour cream. Choose your drink: water, pepsi, diet pepsi or sprite.