The Latest News from the Chatham Fire Department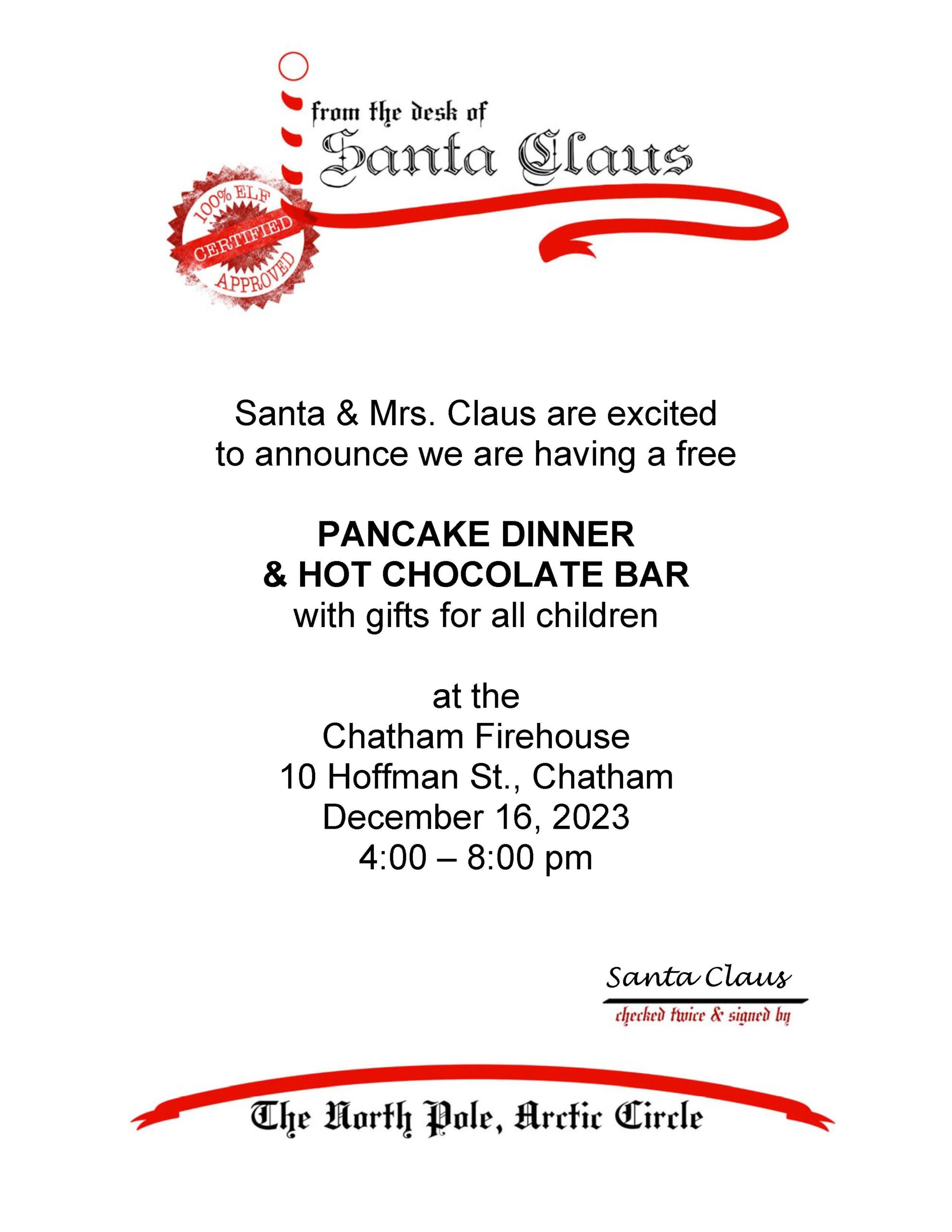 Santa & Mrs. Claus are inviting all children and their families to join them at a FREE pancake dinner & hot chocolate bar on Saturday, December 16, 2023 from 4:00 until 8:00 pm. Dinner will be held at the Chatham Fire Department, Hoffman Street in Chatham. Gifts will be available for all children.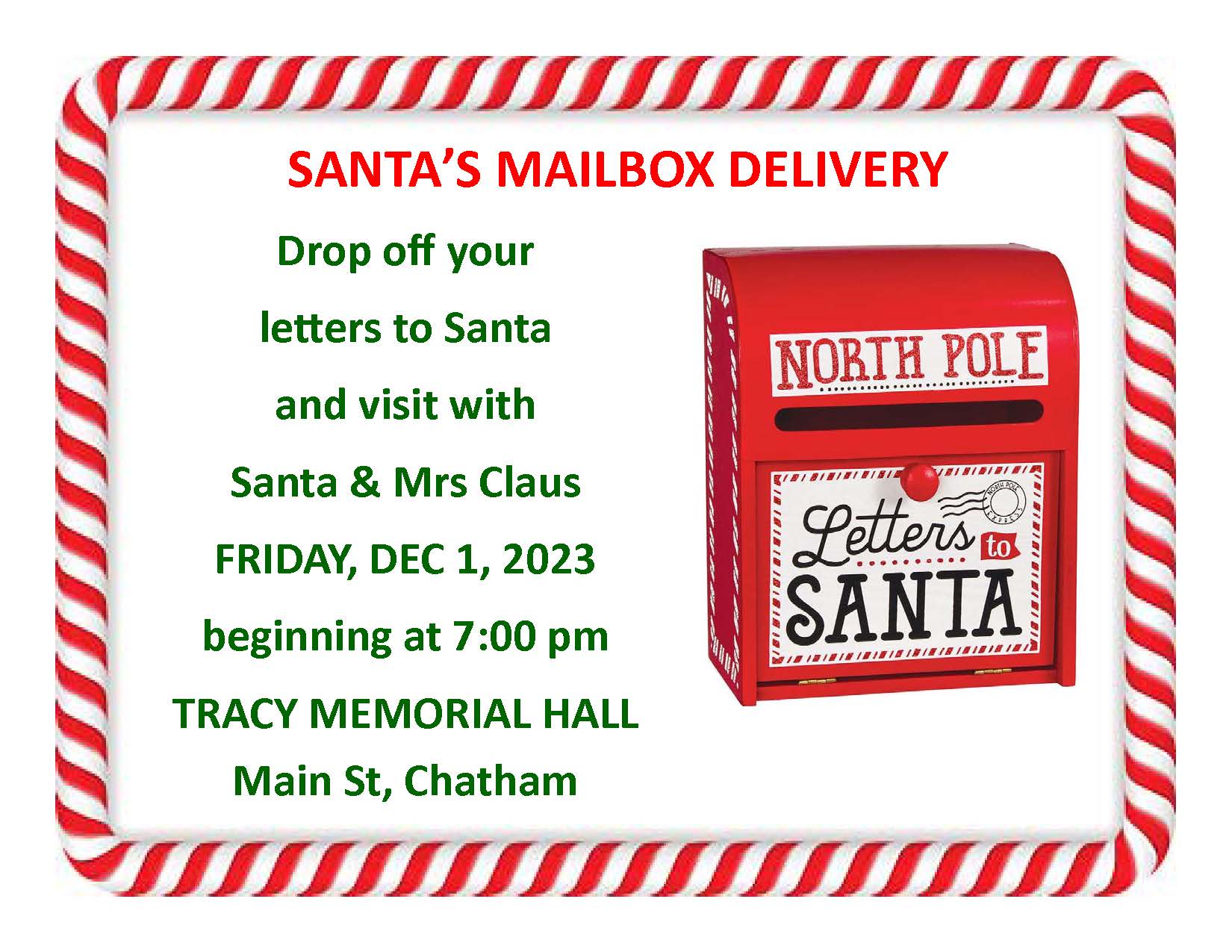 Santa's mailbox is located at the TRACY MEMORIAL VILLAGE HALL on Main Street in the Village of Chatham. Bring your letters and make sure you provide your name and mailing address on your letters so Santa is able to write back to you!