The Latest News from the Chatham Fire Department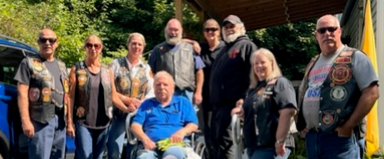 Red Knights Motorcycle Club NY Chapter 29 honored CFD Past Chief Dave Chapman with a gift as part of their Christmas in September program. Congrats, Chappy!

Stop by to visit the Chatham Fire Department volunteers at this year's Columbia County Fair. We will be set up near the poultry barns and will have a truck for you to check out plus a free raffle for the kids! We will also have volunteers working at the Demolition Derby on Thursday and Friday evenings. Make sure you stop by to say hello!